Our Early Years Department offers a caring environment catering for the academic, social and moral needs of the individual child in a bright and stimulating setting. We follow the Foundation Stage curriculum working to and beyond the Early Learning Goals, fostering a love of independent learning. This includes daily Phonics, Literacy (English) and Numeracy (Maths) sessions to develop reading, writing and number skills. The children work in small groups, sometimes in separate rooms, using a range of teaching and learning styles with lots of opportunity for play.
Each Pre-Reception and Reception Class (UK Foundation 1 & 2) is in the care of two members of staff.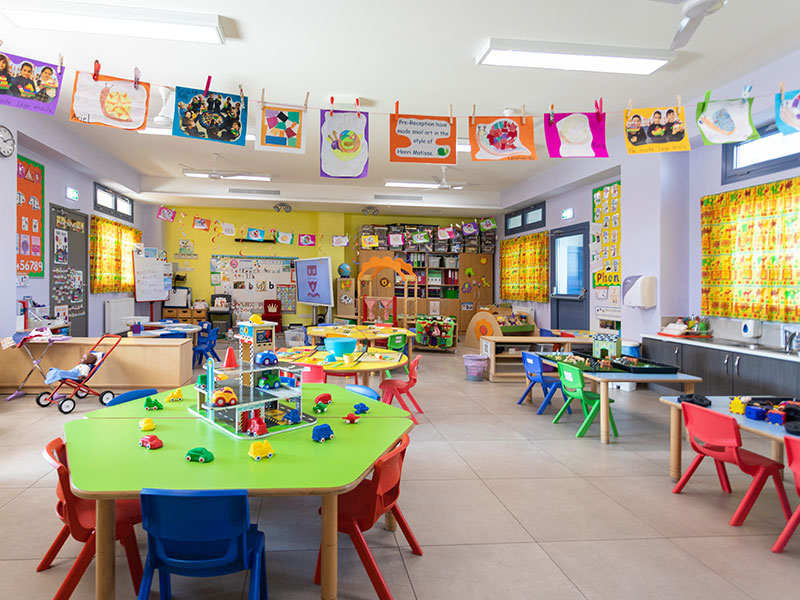 Academic progress is entirely individual. Some children take off quickly and slow up later. Others are late starters but, once launched, never look back. Maturity is as relevant a factor as intelligence.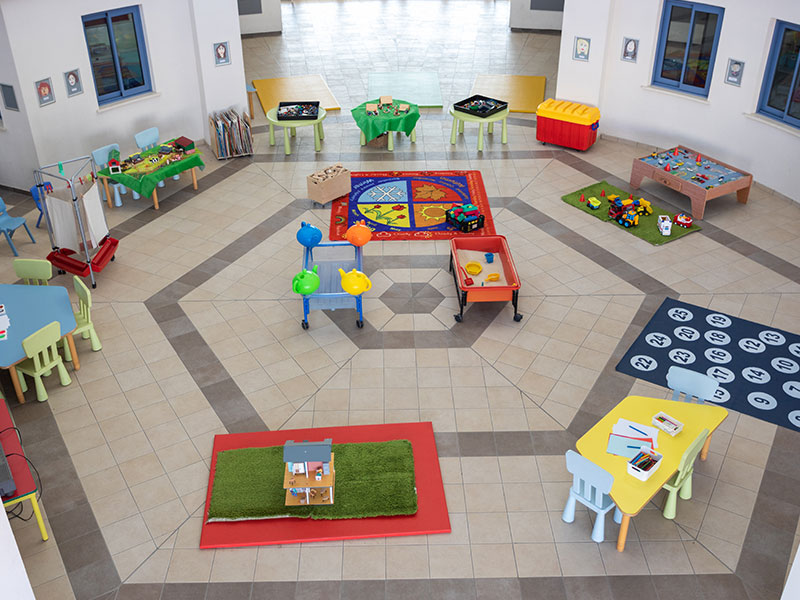 The Early Years department enjoy their own equipped playground and generously sized Atrium space where the areas of learning are set up for the children to enjoy. For instance, water play, sand play, construction, imaginative play including dressing up, singing, puppet role play and focused activities at tables.
Crѐche is also offered to the Early Years classes from 1.00 pm to 4.30 pm where a hot meal is provided and an afternoon sleep if this is a part of the child's daily routine.
Many children join the Early Years department with very little English. The teachers are experienced in dealing with this situation and have a working knowledge of other languages to help newcomers in the initial settling-down period. Once immersed in a totally English-speaking environment, even the shyest child tends to be chatting happily by the end of the first term. Difficulties with English language are generally of short duration.