Welcome to Foley's School. Our school is private, independent, multinational and co-ed, licensed by the Ministry of Education. We are an international school catering for all age groups from Pre-Reception to Upper Sixth. Around 50 different nationalities are represented at our school and English is the language of instruction.
We broadly follow the UK National Curriculum, although this is adapted slightly to make it more relevant to international pupils. The eventual goals are external examinations, IGCSEs and A levels, with London (Edexcel) and Cambridge examination boards. Special Education and support are provided in proportion according to the provisions of the Law on Education of Children with Special Needs (Private Schools Law of 2019, Article 14. (5).
The school has been highly successful in these examinations over the years and we also offer an Apolytirion approved by the Ministry of Education. The vast majority of our pupils succeed in gaining places at top universities in the UK, Europe, USA and Canada.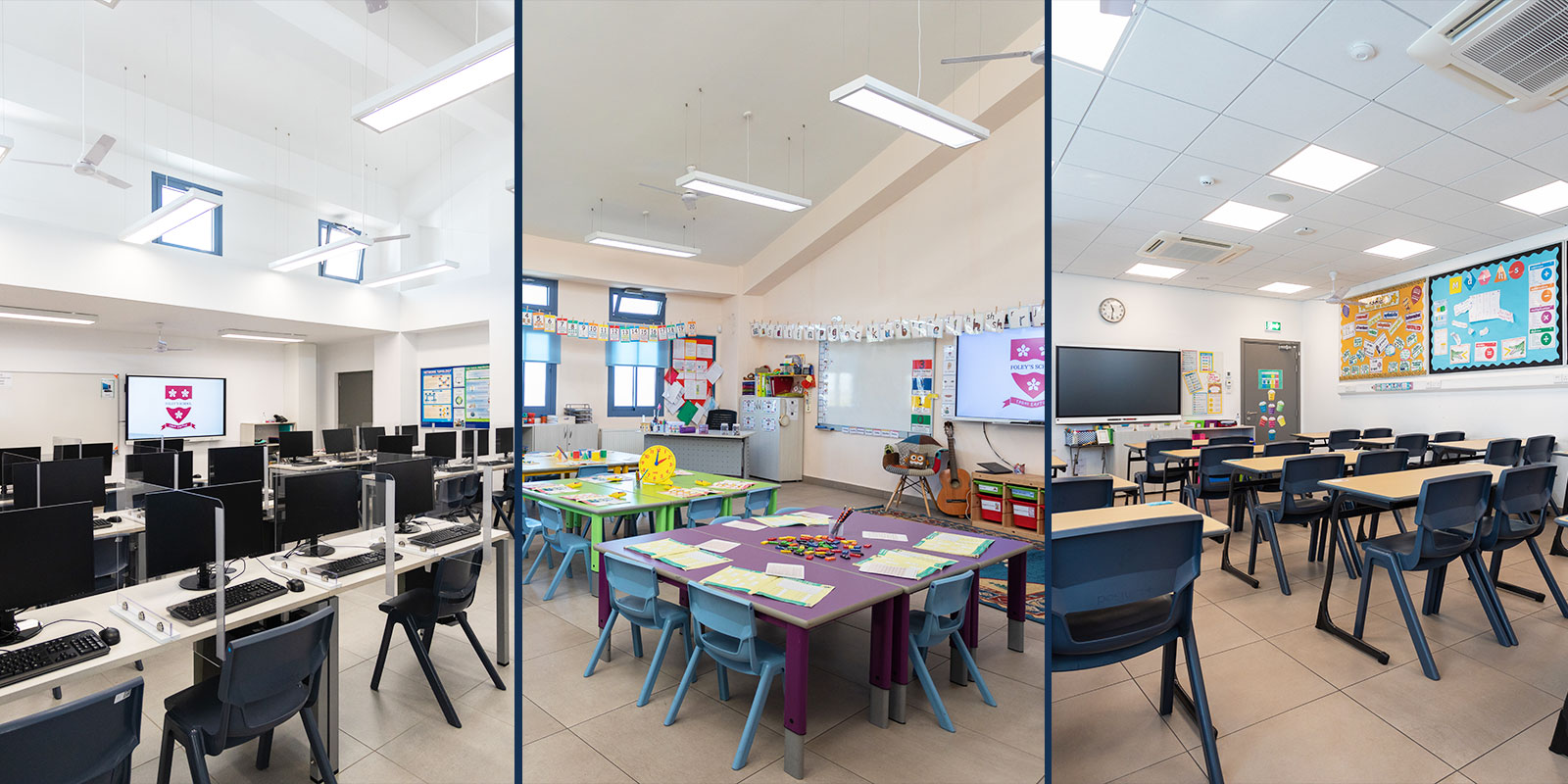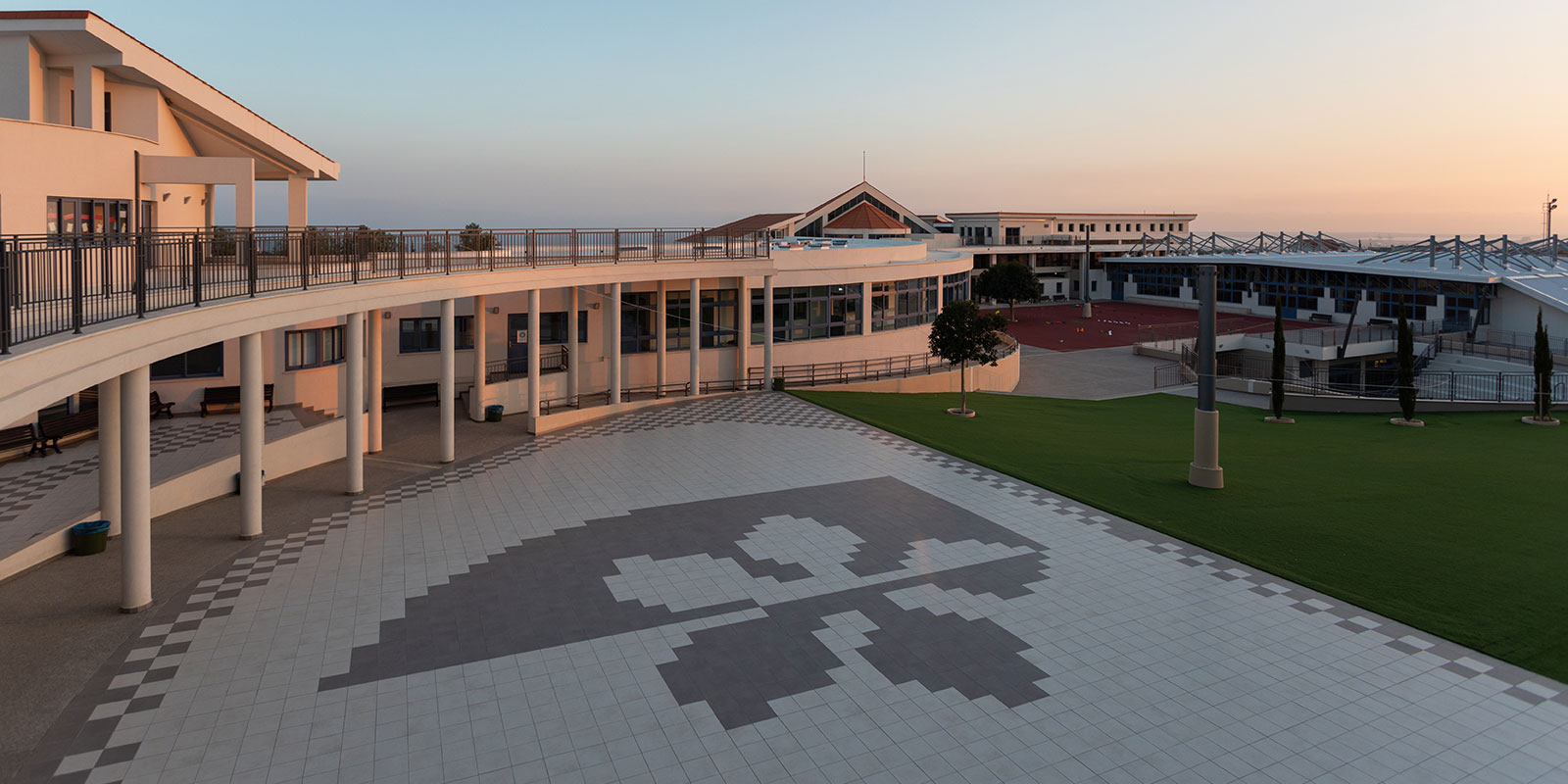 Foley's School was founded in 1970 by Ward and Pat Foley and originally opened in Famagusta, as Famagusta Grammar School. Within four years the school was well established, with a roll of about 200 pupils, all at secondary level. However, the invasion in 1974 forced the Foley family and all of the pupils to evacuate and, after several months camping in Dhekhelia, hoping to return to Famagusta, it became apparent that this would not be possible and the family moved to Limassol. Here they managed to gather together some of their former pupils and began re-establishing the school as Limassol Grammar and Junior School, which, over the years, became known locally as "Foley's School."
In 2016 an exciting new phase in the history of the school began, as the Primary section moved to brand new purpose-built premises in Agios Athanasios (Nikis Avenue), overlooking Limassol and the Akrotiri peninsula. Construction at the new site continued with the development of the Secondary School building and top-class sports facilities.
The 2019-20 academic year marked the 50th Anniversary of Foley's School. It also marked the start of a new era, as the Secondary School moved from the old premises in Homer Street to the new facilities, thus reuniting the two sections of the school. We now have over 1200 pupils across the whole age range: 3-18 years old and the new premises, with state-of-the-art facilities – an exciting new phase in the school's history!