At Foley's School we feel passionately about fulfilling academic potential but we also care deeply about holistic well-being. Our dedicated Learning Coordinator, Mrs Cathie Timotheou, is responsible for the pastoral care of each and every one of our pupils.
With a Bachelor's Degree in Psychology, a Master's Degree in Education and a lifelong wealth of experience in a range of learning styles and needs, Mrs Timotheou works with specific pupils, their teachers and parents to develop individual learning plans which identify and implement a range of supportive strategies.
Mrs Timotheou also works closely alongside our teachers to both train and facilitate the implementation of a variety of techniques which not only target specific needs but also benefit the whole class.
To complement our strong academic curriculum, here at Foley's School we also deliver a social and emotional curriculum driven by our Learning Coordinator. Here we use a range of approaches, including class circle times, to deliver a variety of themes such as the zones of regulation, feelings, needs, perspective taking and conflict resolution to allow our pupils to flourish both in their own self-awareness and in their empathy towards others.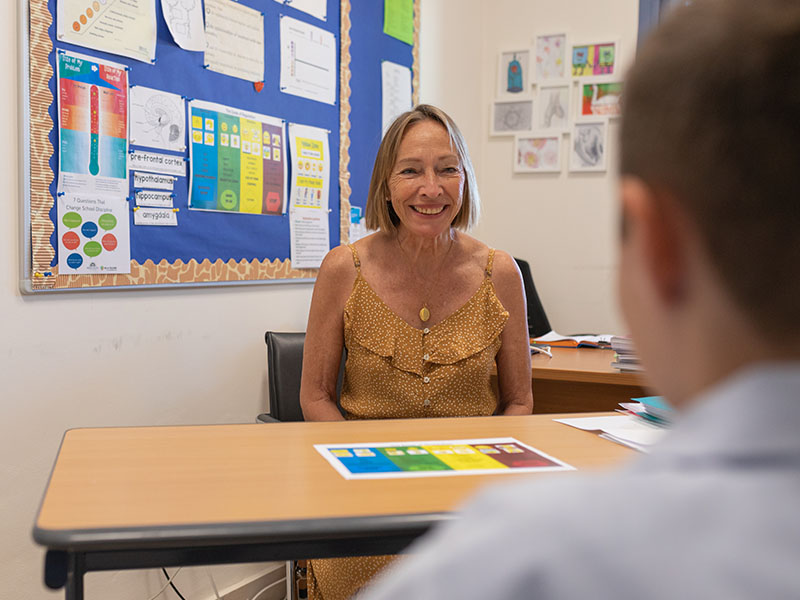 In their final year at Primary School, a select group of our Prep pupils also have the chance to train as Peer Mediators with Mrs Timotheou by attending weekly training sessions in how to listen to, mediate and support their peers.
With the huge influence of technology today, we understand the importance of ensuring that both our pupils and their families understand how to navigate this vast resource safely. Hence, we have also introduced regular online safety awareness sessions which equip our pupils with the skills they need in the digital world. To support parents at home, each family also receives access details for the National Online Safety platform so that parents can also access training and supportive materials that target internet and social media safety.
Working together as a triad of teacher-child-parent, with the additional umbrella of support provided by our Learning Coordinator, Foley's School really does strive to ensure the fulfilment of each child's holistic potential.