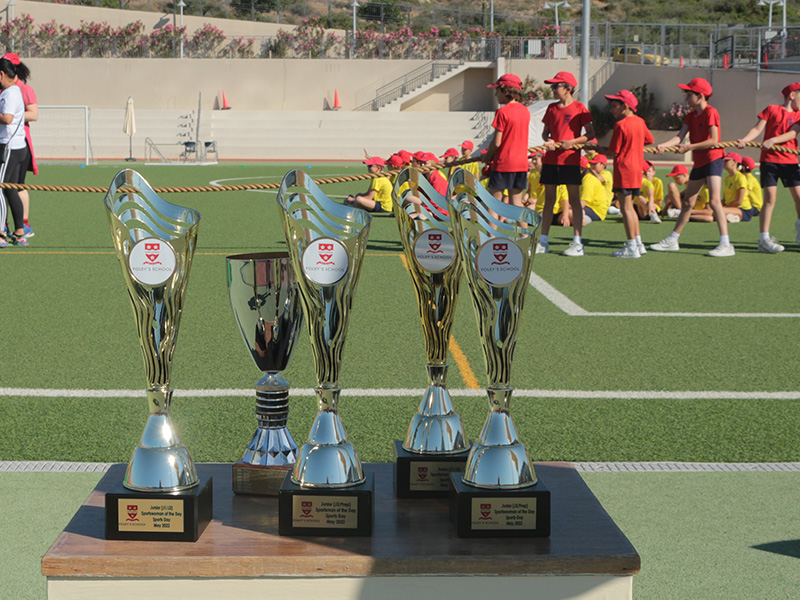 Sports day(s) Return!
After 3 long years Sports Day(s) finally returned. Following a highly successful modified sporting extravaganza with forms 4-6, that comprised of Cricket, Football, Basketball, Handball, Athletics and Badminton, we returned to the more traditional Athletics programme for the Juniors (Friday May 6th) a dodecathlon that celebrated strength, speed, skill, stamina and agility. Moreover, we saw camaraderie, team spirit, the joy of competition and, at last, a return to relative normality.
The intermediate Sports Day staged last Tuesday produced a scintillating 23 new school records, the vast majority of which were in the sprints and sprint relays, which is testimony to the hard work the pupils undertook plus the high quality of track. All 3 Sports Days were played out with a in a high level of sportsmanship and enthusiasm.
The results are as follows:
The highly prestigious Relay trophy was incredibly close with Hercules just shading it from their rival houses.